We recently had the pleasure of performing at the Smoke and Mirrors Magic Theater just outside Philadelphia PA. At the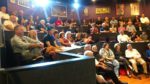 moment the venue runs magic shows on a Friday and Saturday nights with a family matinee on Saturday afternoon. Plans are afoot to do some more and different things – get on their mail list so you know what is coming. And I have to say from a personal point of view, the shows are great fun and Marty and Danny are generous hosts and fun to hang out with.
As I started to write up the venue for this blog I started to compare and contrast the various magical theaters we have had the pleasure of visiting and it led to this thought…
There is no such thing as a perfect theater
The reason is simple – owning a venue isn't a license to print money, it is hard work. There is maintenance, ticket sales, booking acts, arguing with the city and fire department to let you have those extra seats, dealing with acts that let you down last minute, audience problems, a buzzing sound system, etc. There is always a compromise.
And most venues didn't start out as venues. In the last few months I have performed in churches, garages, a pole barn and a strip mall store; they had all been converted into venues and in each case, there were some obvious challenges.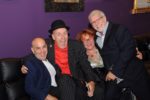 Having said all that there is a flip side to consider. You get to perform with and/or hang out with some excellent people. Over the past few weeks at Smoke and Mirrors you could have seen Harrison Greenbaum, Asi Wind, Francis Menotti and Michael Vincent to name but a few. I would drive several hours to see any of these guys do their stuff in front of a largely lay audience. I have seen them all work at Magic Conventions but that is not the same, magicians are not an easy audience. See them where they belong, in front of an audience who are there to be amazed and enjoy a show, and you will gain a new love and understanding of our magical art.
Getting back to my original point, there is another reason why there is no such thing as a perfect venue – how can one venue suit every performer? And it is always easy to see the problems if you put your own needs first. It is easy for me to say 'if only they had thought of this or that then it would have suited ME better'.
Smoke and Mirrors have achieved a very special type of perfection. It is the only venue I have seen where the performer can easily perform a table top coin matrix or complex 4 ace routine and have 60 audience members able to follow every nuance. I sat at the back and watched in awe at how perfect the shape of this venue is. It is also great for a parlor style performance; the steep rake of the audience means everyone has a perfect view.
So if you live in the Philly area, what are you waiting for? Get a couple of muggles and arrange a night out. Don't takeyour magic friends, get them to take their own muggle friends. Magic is enjoying a wave of popularity that we need to exploit. More and more people are discovering and enjoying watching magic. Every city should have its own weekly magic show. And that includes Detroit! We have found a venue and are planning something soon – It won't be perfect but it will be fun – Watch this space.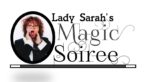 Cheers
Keith Fields