Welcome to KeithFieldsMagic.com – for those who are looking for his latest Magical Product …. here it is
Keith is an excellent motivational speaker, an experienced TV presenter, and an award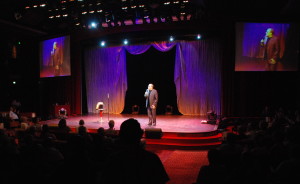 winning comedian and magician. He is also a communications techniques expert who has helped many corporate clients improve their presentation skills.
For information on entertaining motivational  programs  and  training for Corporate clients, colleges and schools please go to KeithFieldsMotivates.com 
For information about Keith Fields comedy and magic performances or fundraising shows please go to LiveandTricking.com
On this site you will find…The Magic Blog – All the newsletters, magazine articles, and some special blog entries just for the website. There is a great deal of valuable information in these articles which concentrate on magic and performance arts.  Please sign up to the new letter to receive the blog entries by email.
The Magic Shop – Keith Fields is an author of several books, creator and inventor of unique magic tricks and effects.  Some of these effects can be seen in the repertoire of the world's greatest magicians.
We love to hear from magicians around the world. If you have any questions about anything on the site or if you would like to invite Keith to lecture at your magic club or convention please call for a chat.
Email: Keith@KeithFields.com
USA Office:+1 586 556 5579
UK Office: +44 (0)208 123 7747